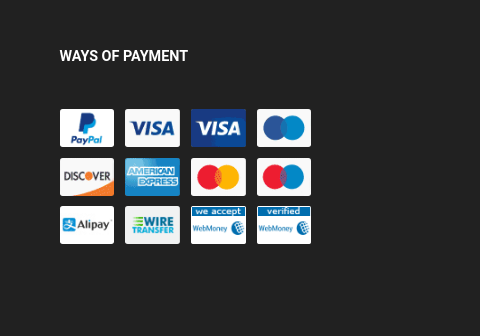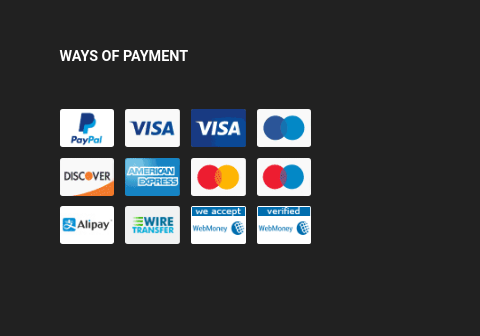 Speaking of services, the first thing to understand is the state of financial resources. After all, what tariff you want to purchase depends on them, with what configurations and volume. Some types of payments are available in our service through which you can pay for services, they are as follows:
PayPal
As the most common form of payment in the service, Founded in 1998 as Confinity. This type of payment very quickly gained momentum and the number of clients that already after 12 years had 100 million active entries!
Visa
An international payment system that has a turnover of 8.3 trillion US dollars on cards. Cards are accepted for payment in more than 200 countries of the world! As of last 2018, there were 3.4 billion Visa cards in the world
Mastercard
It operates in 210 countries, and has as many as 22 thousand financial institutions.This trademark is basic in visual communication with participants in the payment system.
In 2010, MasterCard accounted for 20% of the world's payment cards.
WebMoney
This is an electronic payment system, founded in 1998. As of January 2019, the number of registrations in the WebMoney system exceeded the mark of 38 million account.
The official WebMoney Transfer website is described as "an international payment system and environment for doing business on the network." The owner and administrator of the system is WM Transfer Ltd.
Alipay
This payment system was founded in 2004. As of December 2010, more than 550 million users were registered in the Alipay payment system, while about 8.5 million transactions are carried out every day, which is $ 385 million in monetary terms.
Verotel
Verotel has been a leading provider of Internet payment services since 1998. This payment system specializes in online processing of credit card payments for high-risk enterprises. Verotel is today the first high-risk payment processor to receive official payment institution status.
Payment when purchasing Hostry services
For example, we will show you how to register a VPS and pay for it. To get started, log in, go to the directory and select the desired virtual server service with a convenient tariff for you.
After which, the configuration of the service will take place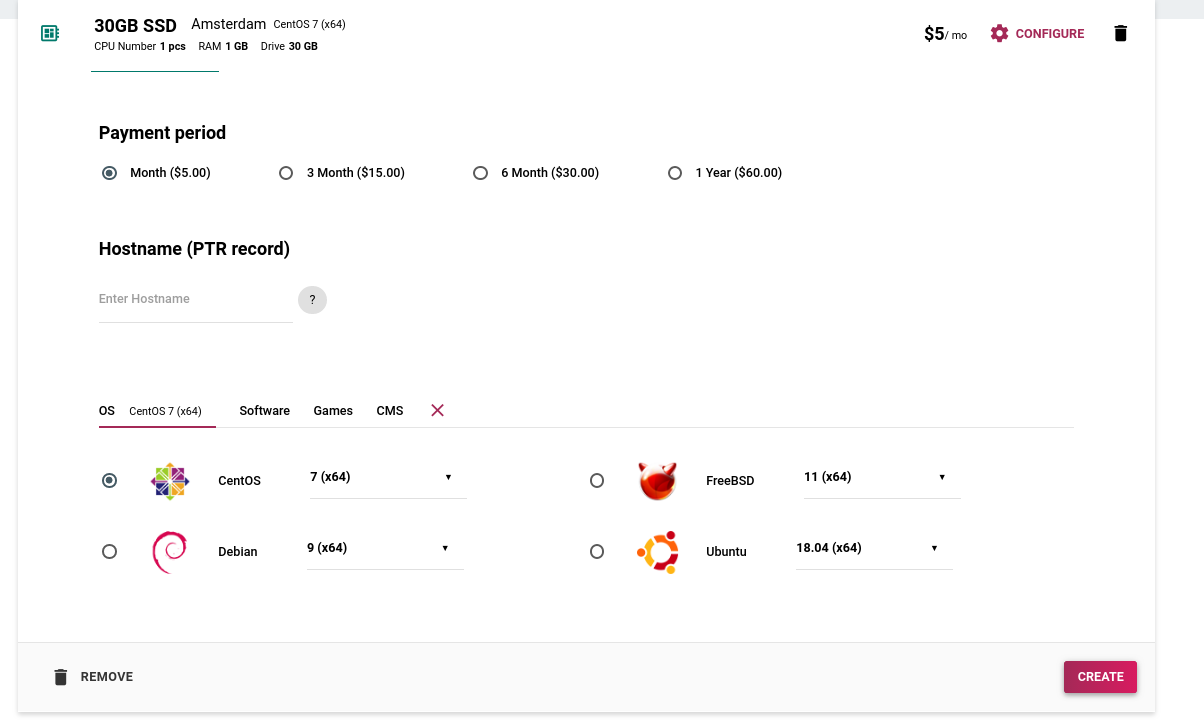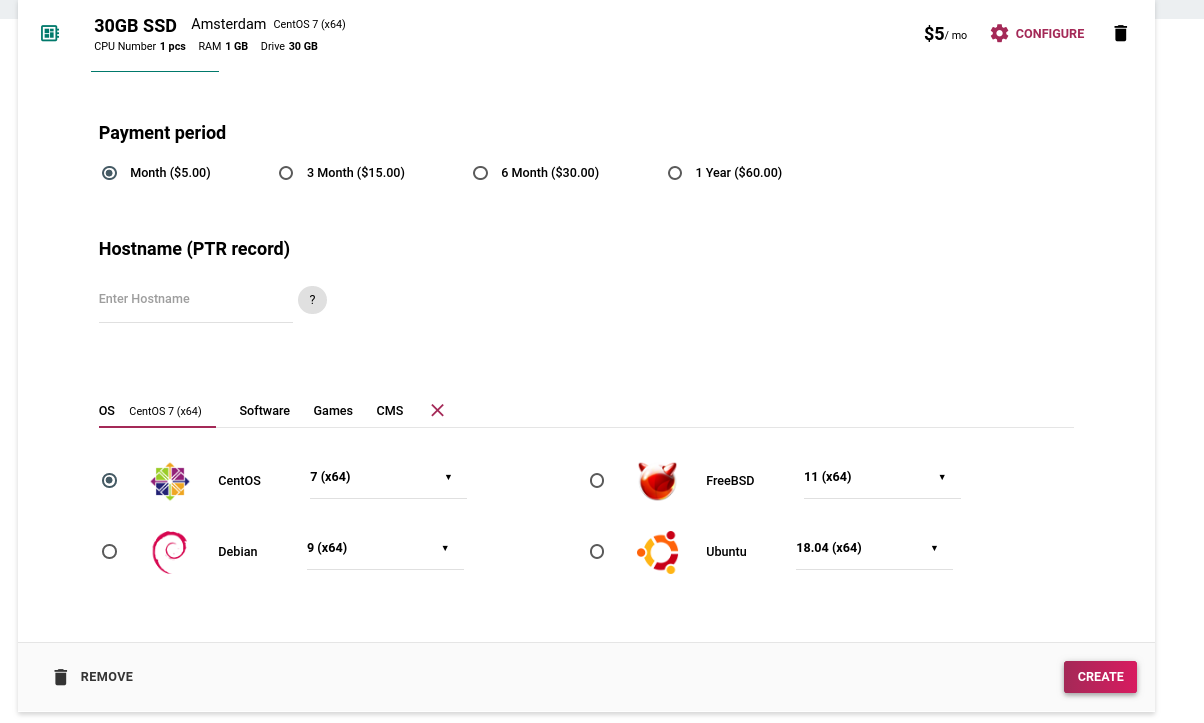 You will proceed to payment.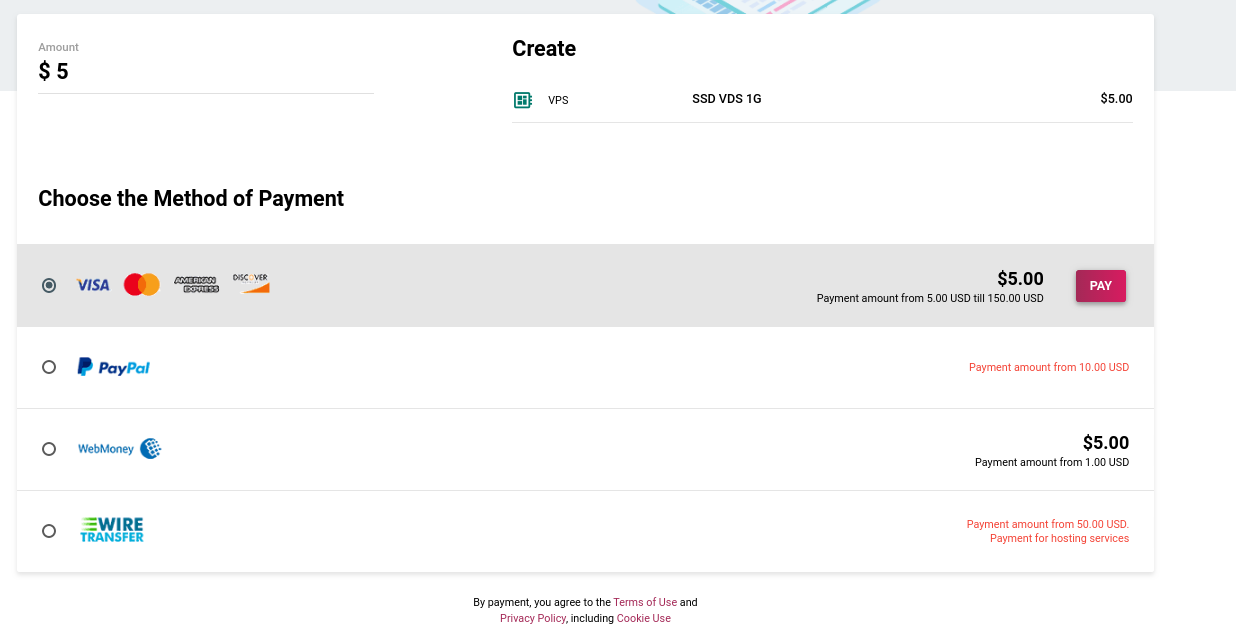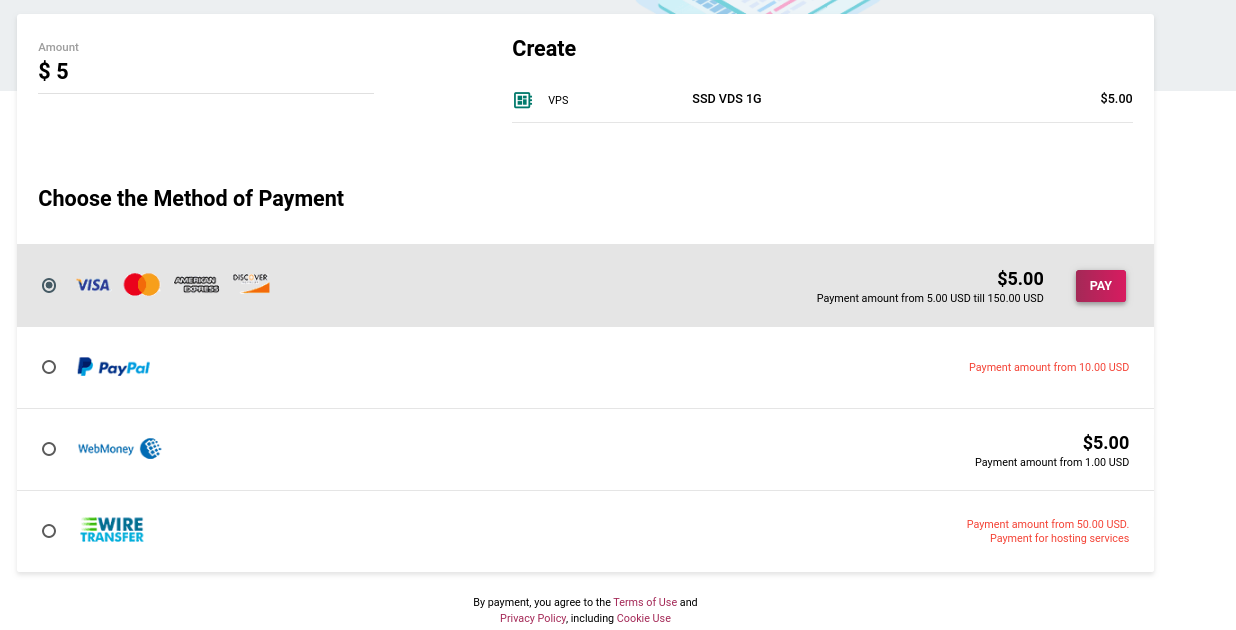 Crypto Currencies
The site Hostry.com also has the opportunity to pay for services using cryptocurrency! You need to go to your orders, select (for example, a vps tariff from $ 10) and pay. Please note that the payment of crypto currency is available only from $ 10 and the commission is 2% of the total cost of the service.
After choosing a "crypto currencies" you must choose the cryptocurrency that suits you and pay successfully!