Log in into your external server management panel. In case you do not remember your login credentials, there is possibility to login in VM-manager directly from your HOSTRY account:
When you are logged in into your vm manager account, you see the following:
Please access "virtual machines" link from the right side menu bar. Find the virtual machine you need to reinstall and click on the REINSTALL button above.

After clicking the REINSTALL button, you are forwarded to the OS reinstall menu. Here you choose the operating system, the software you want to be preinstalled and also you can set a new password. After the configuration is chosen, please click OK button and the reinstall procedure begins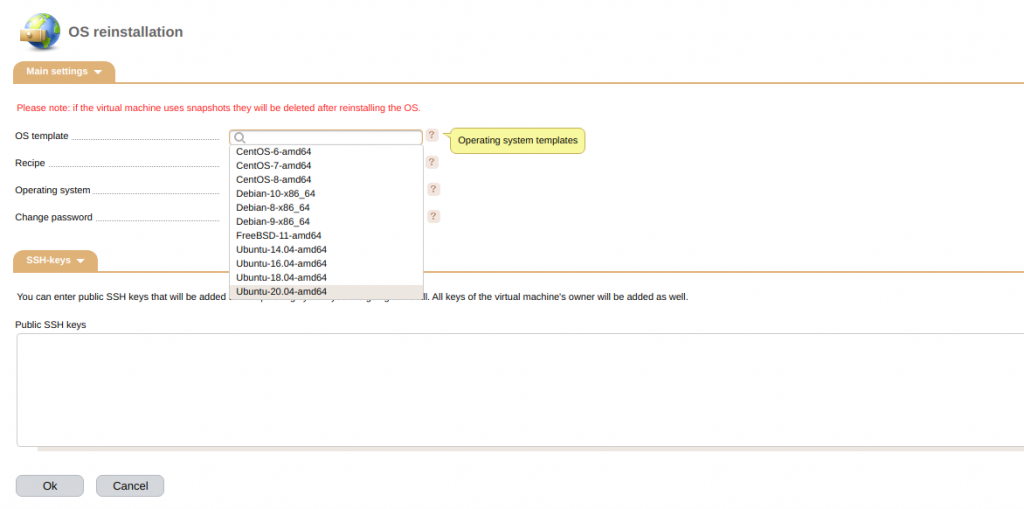 The reinstall procedure will take approximately 15-20 minutes. You can make a cup of coffee and check your Instagram feed.