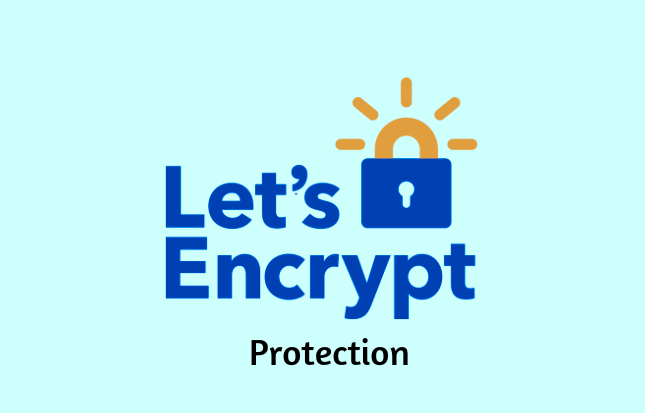 Protection takes a very important role in the development of sites. People have experience of being exposed to external threats from intruders who are ready to steal personal data, important information and other resources from your site. Content, business, customers are all important factors, but the protection of the site is above all the confidence in security and integrity.
An SSL certificate is a special protocol that guarantees a secure and reliable connection to your site. This protocol provides reliability, security, and is guaranteed a successful and non-dangerous communication through the elements of authentication and encryption. This fact adds your site status with the suffix "S" (that is, no longer http, but httpS)
Order free certificate Let's Encrypt
Let's Encrypt "is a certificate authority from which you can get a free SSL certificate for the site. They are great for small sites where users can leave some personal information: email, passwords, phone number, address. Certificate Authority Let's Encrypt is ready to issue you a certificate absolutely FREE!
When installing a security certificate on any control panel, when ordering a certificate, you receive the following files:
certificate.crt – the basis of the certificate for your domain name.
private.key – the key that was generated when creating the CSR
ca_bundle.crt – root certificate provided by your certificate authority
This is very useful for you if you own a small website and cannot afford a paid SSL certificate. We give you a free Let Encrypt security certificate for 90 days. Install the free version of Let Encrypt by clicking on the link: