Every day we try to be better for you! We really appreciate that you support us and this motivates us to expand our potential. Your wishes are important to us and we are ready to cooperate with you with a new option – Feature Request!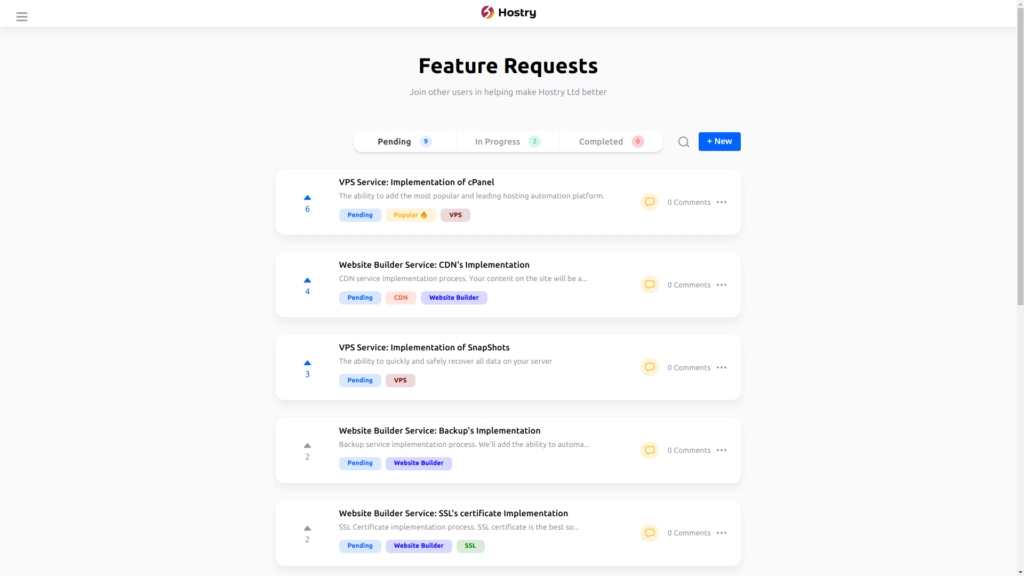 Here you can vote for certain new options that we want to promote for you and together with you!
At the beginning of the year, we set out to introduce new functions, and now the time has come. It's time to introduce cool projects and new opportunities for working with Hostry.

One of the main new features will be the introduction of virtual servers in the Windows operating system so that you can use applications for trading and other tasks. We have received many requests over the past year and decided to satisfy your wishes because it is important for us!
We really hope and believe that you are satisfied with the work done. We are developing and creating additional opportunities for you.